Spider Plant (Chlorophytum comosum)
Regular price
Sale price
£5.99 GBP
Unit price
per
Sale
Sold out
The Spider Plant's easy-going nature and green and white striped foliage make it one of the most popular houseplants around. It gets its name from the baby plants, that dangle down from a mature mother plant like spiders on a web. Despite its creepy-crawly name. The Spider plant is an easy-care pick perfect for bringing life to your space.
Plant Care
Thrives in bright indirect light, but can tolerate medium indirect light.
Water every 1-2 weeks, allowing soil to dry out between waterings. Expect to water more often in brighter light and less often in lower light.
This is a pet friendly plant.
The Spider Plant will self-propagate when happy and healthy. These little babies  can be used to make new spider plants.
Plant Shown is 45cm
pot sold separately
Share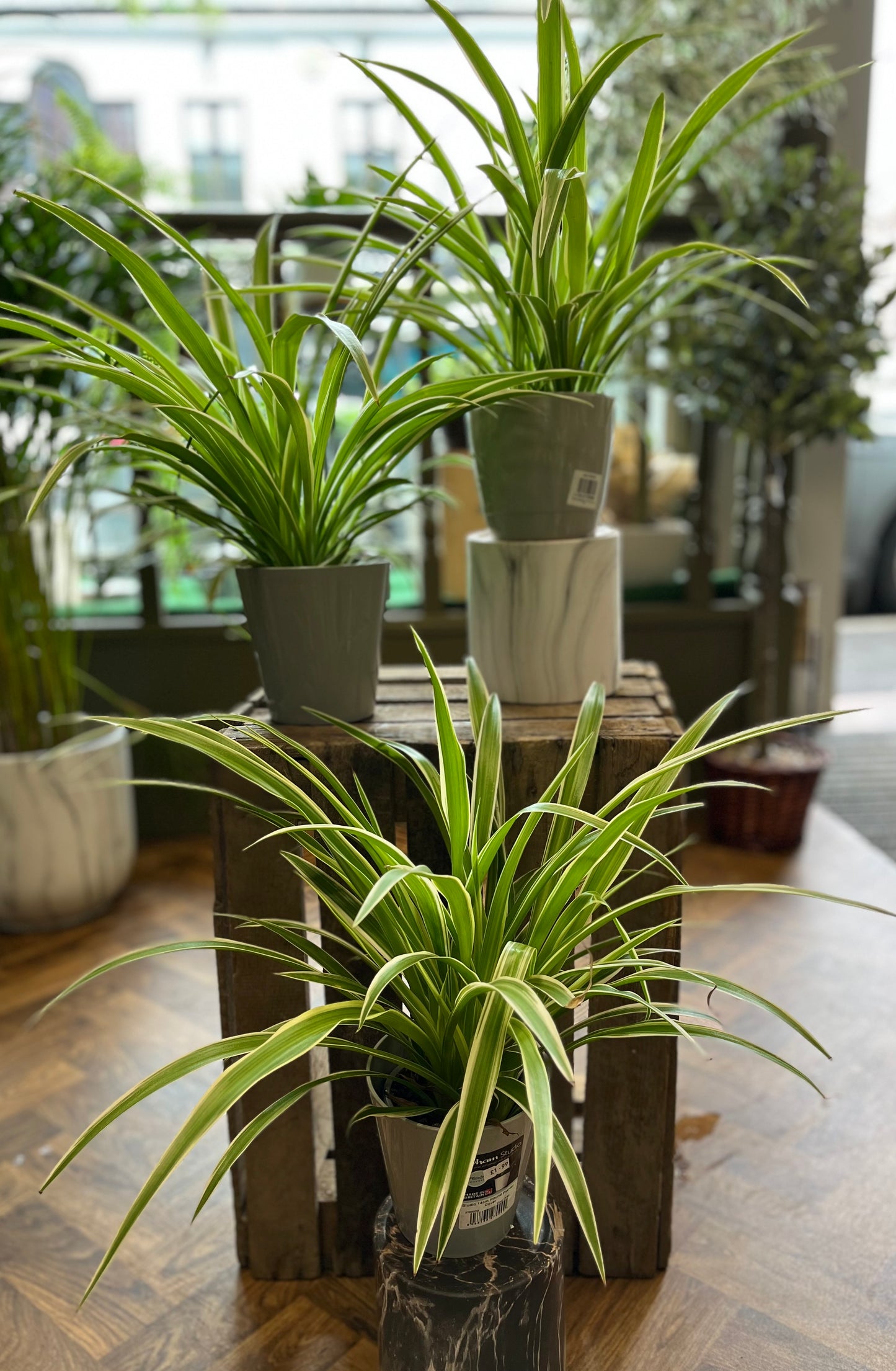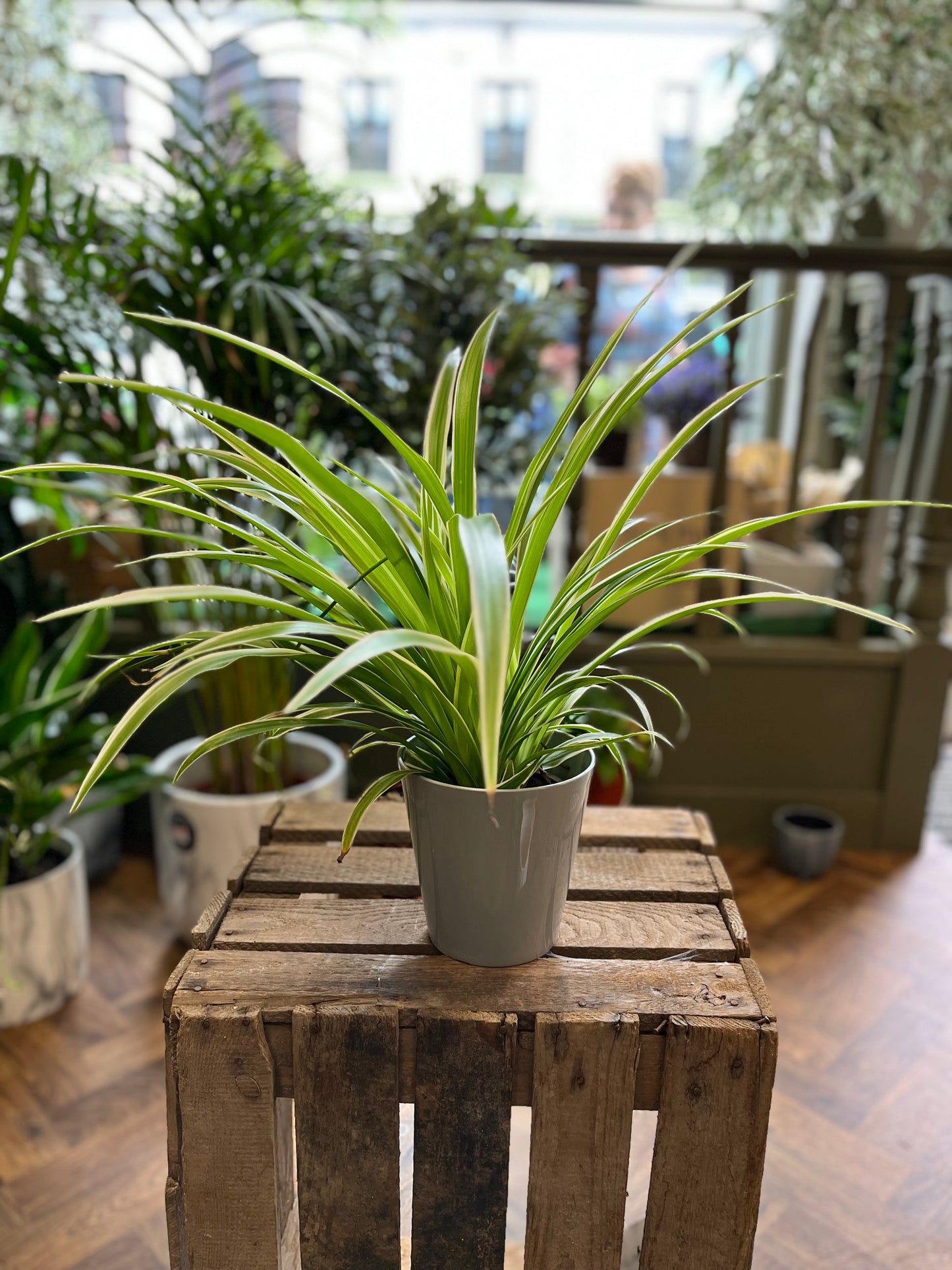 Getting married?
We've got some great floral packages for weddings in 2022. Talk to our floral design experts and choose the perfect flowers to suit your big day.
Wedding packages
Same day local delivery

Order before 11am and we can deliver locally on the same day for a small fee.

Save your order

Create an account at checkout and we'll remember your details. so it's super simple to re-order.